Why do limo companies think it's 1980?
In the limo industry, it's 1980
If you miss 1980, try renting a limousine from our competitors.  You have to call them during the day Monday – Friday and talk to a salesperson.  That's right, you have to use your cell phone as a…. phone.
We all love talking to salespeople – right?
Then, they give you a quote and try to "sell you".
We all love that – right?
It's like buying a used car from a dealership.  Everyone hates talking to salespeople.  Then you have to sit there and tell them your name, address, blah blah.  Then you have to give them your credit card information and hope they don't lose it.
Then they start calling about your itinerary, because they have no other way to get that information.  Maybe they'll ask if they can fax you.  This is the very flower of 1980 technology. 
Just like Jelly shoes, shoulder pads, and parachute pants.  Ah, 1980.
Fortunatly, drinking it is a lot easier.
Welcome to Today. We have an App
You've found the one and only company that has ride share level tech.  Here's what you can do from your cell phone with MotorToys:
Get Quotes
Place a free hold on a vehicle
Make a reservation
Choose from multiple payment options
Plan your itinerary
Communicate with your Chauffeur
In other words, your cell phone is all you need from start to finish.  And that's how it should be – right?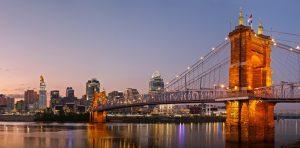 Go to our get a quote page.  Create a free membership.
Tell us:
The date
The start time and duration
First pickup area
That's it.  Hit the Check availability button, and you'll have quotes for every vehicle we have.
It also shows live availability.  Many dates have vehicles that are already rented – it keeps track of that for you.

Now use your phone to tell us exactly how you want your day to proceed.
Our exclusive online management system enables you to:
Tell us your itinerary
Change or update your itinerary
Tell us what you'd like the chauffeur to wear
Tell us what kind of music you want playing when we first arrive (you can bluetooth your phone once we arrive)
Tip the chauffeur with your credit card either before, during or after your trip
You can even make changes in the middle of the trip.  Want to go to a different destination than originally planned?  You can use your cell phone to let the chauffeur know!
Our Customers are Impressed
Every bit as easy as Uber!
I tried shopping around, and Motortoys was right.  No one else seems to have rates online, or a way to book a limo without calling them. 
We changed our itinerary at least 5 times in the middle of the run.
Their app not only kept the chauffeur informed, it also texted all the other riders every time I made a change.  Very convenient!