Blow Away your Wedding Party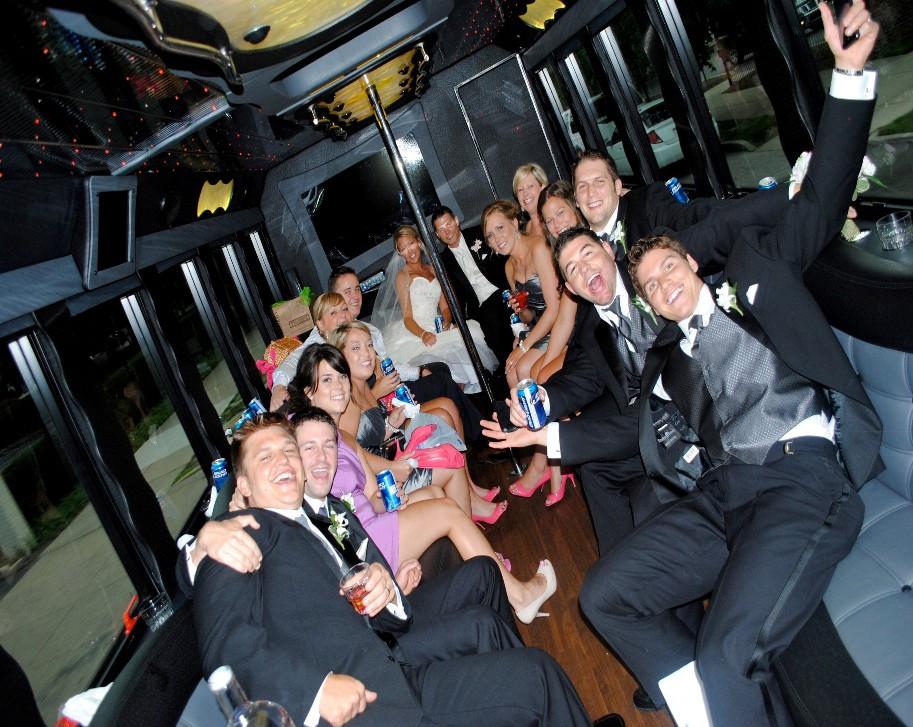 Your Wedding Party Will Love Your Party Bus
You've honored your friends and family by inviting them to be in your wedding.  And they're thrilled, right?  Can we tell the truth and say it's more like maybe?
We all know some people don't like being in weddings.
There can be a lot of reasons.  This isn't a secret.  Everyone knows this.  But what if you could change that?  What if being in your wedding was one of the greatest days of their lives?  Can that be done?  Can you give your wedding party the gift of fun?  Heck yeah!  You just have to know the secret.
The Party Bus is the fun part of the day.  More than the reception.
Don't get us wrong.  Receptions are fun. 
But it's hard to have fun when you are in the wedding party.  All eyes are on you and your bridesmaids and groomsmen.  All those people your parents invited want to say hi while the evening – evaporates.  Everyone is watching and noticing anything that goes wrong.  You get to the reception, and….  your wedding party goes in 10 different directions and everything just kind of splinters apart.
Darn it.
The Time to have fun is BEFORE the reception.
In the limo or Party bus, there are no prying eyes.
No one telling you what to do.
In there, you can kick it up a notch or even two, and do what you really want.
In there, you can party with the great people that you want to stand with you while you marry your life partner.
You can also listen to your music.
No chicken dances. No line dances.
Just fun with your wedding party. It's your chance to connect with them. And it's their chance to enjoy your day with you. And they will. They'll talk about your wedding in such glowing terms it might just be a little embarrassing.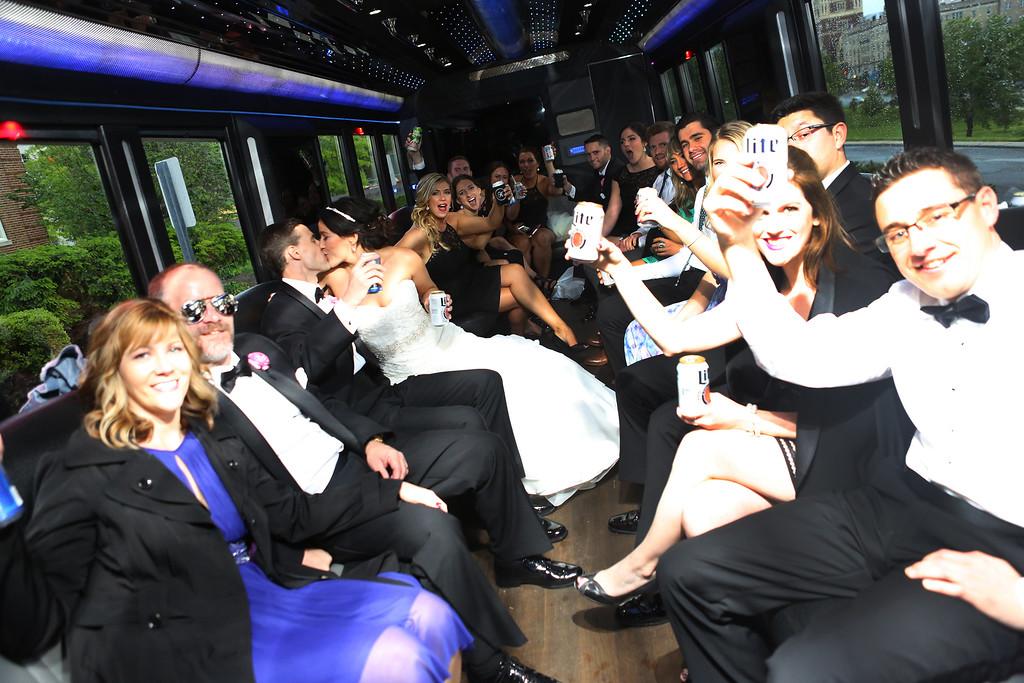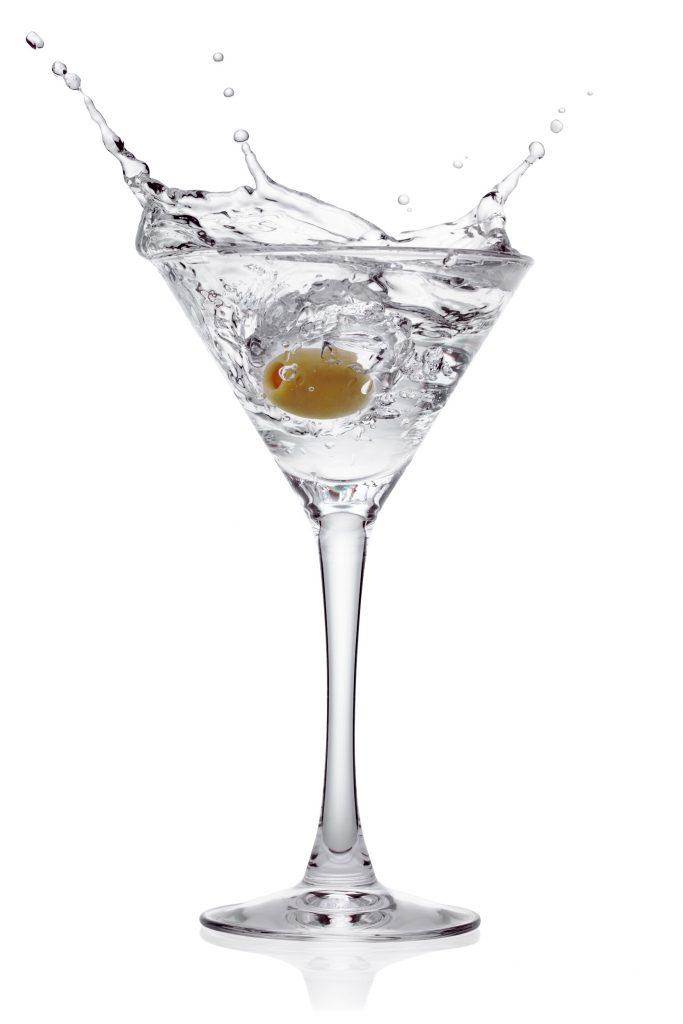 Let's talk Alcohol!
Bring it.
Bring a lot.
Most receptions are beer and wine only, but in the limo you can bring the good stuff and delight your wedding party.  Let them savor a small batch bourbon, or maybe a top shelf Cosmo.  Perhaps a martini.
Smart people keep the limo during the reception, and make it their secret spot for top shelf drinks.
Anything you want to bring, bring it.
It's your limo and there are no rules.
Friends and family lucky enough to be in the party bus will be stunned by how much fun they are having at what they may have first thought was an obligation wedding.
Not this time.
This wedding is the one they'll remember!
We Work with your Budget.
A lot of our customers rent a Party Bus for the whole day, because they make the whole day fun, and it's a LOT less than you think.
Go to hair and makeup in a limo.
That is fun!
Even sitting in front of the church killing time is fun if you're in a limo.
And pictures?
Pictures can be in multiple spots because you've got a Party Bus.
The funny part is everyone will think you are working on all the stuff you have to do on your wedding day.
They'll be wrong. You'll be having fun.  But don't tell anyone. It will be our little secret.
Rent a limo or Party bus for your wedding day. Your wedding party will be thrilled!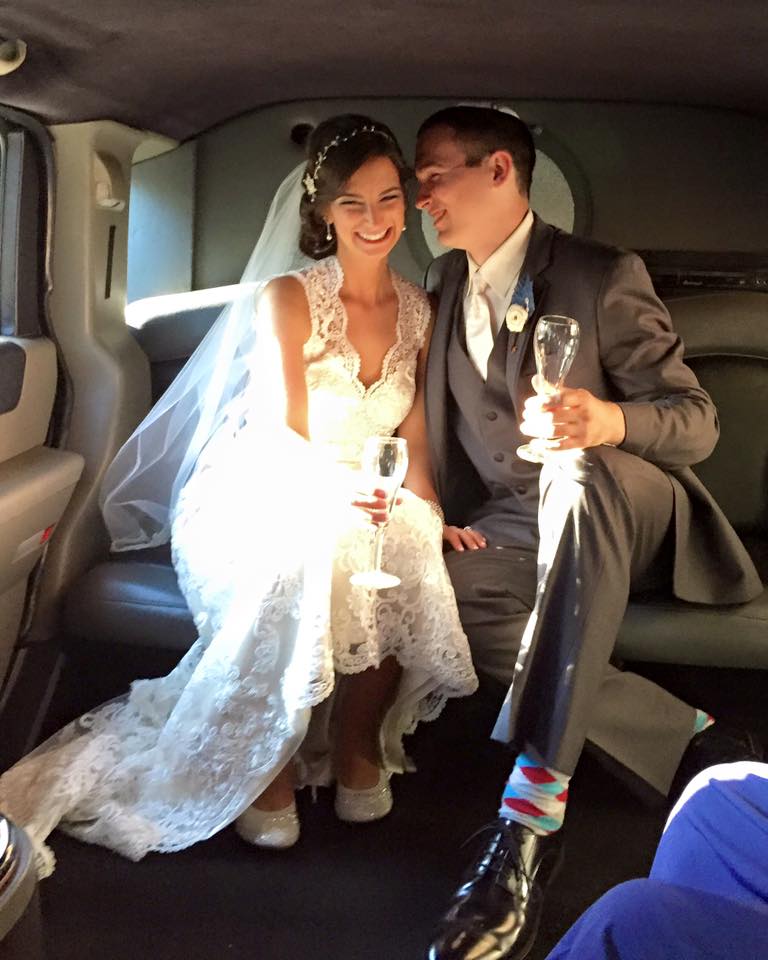 Recent Weddings
Here's what your wedding can look like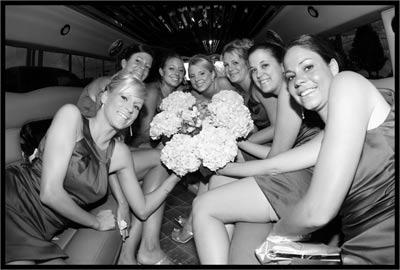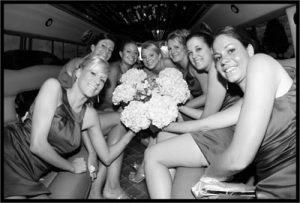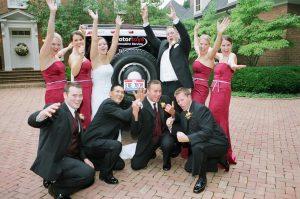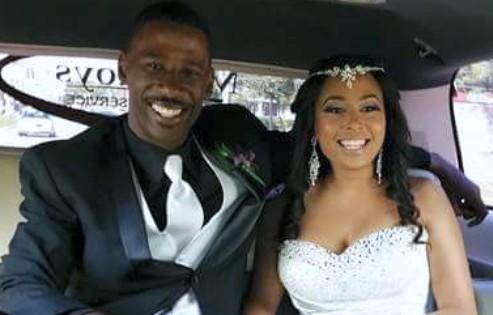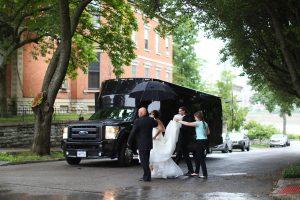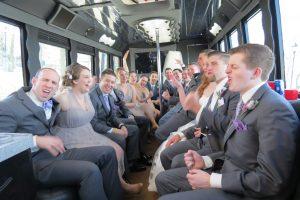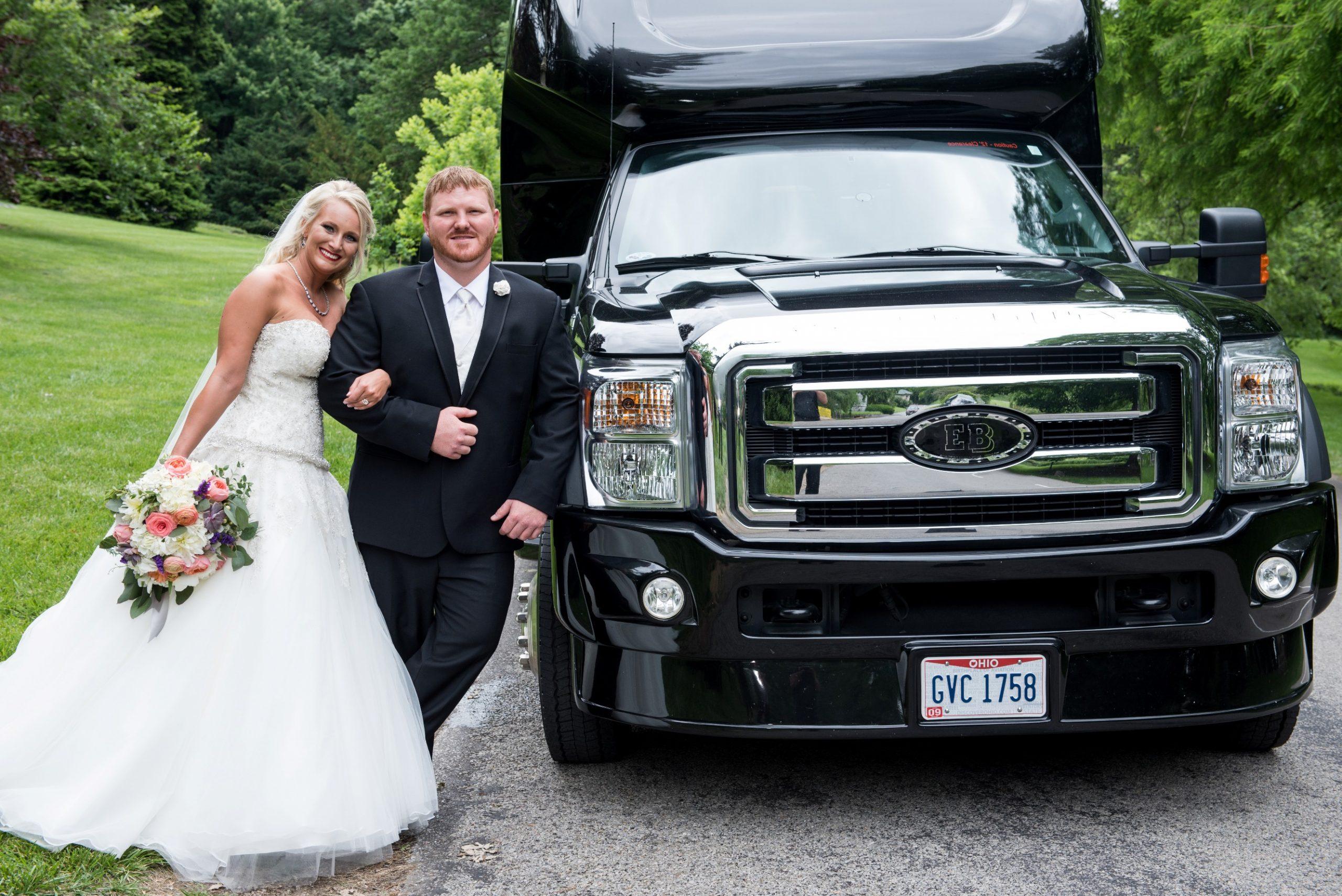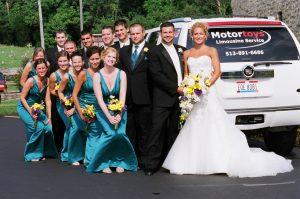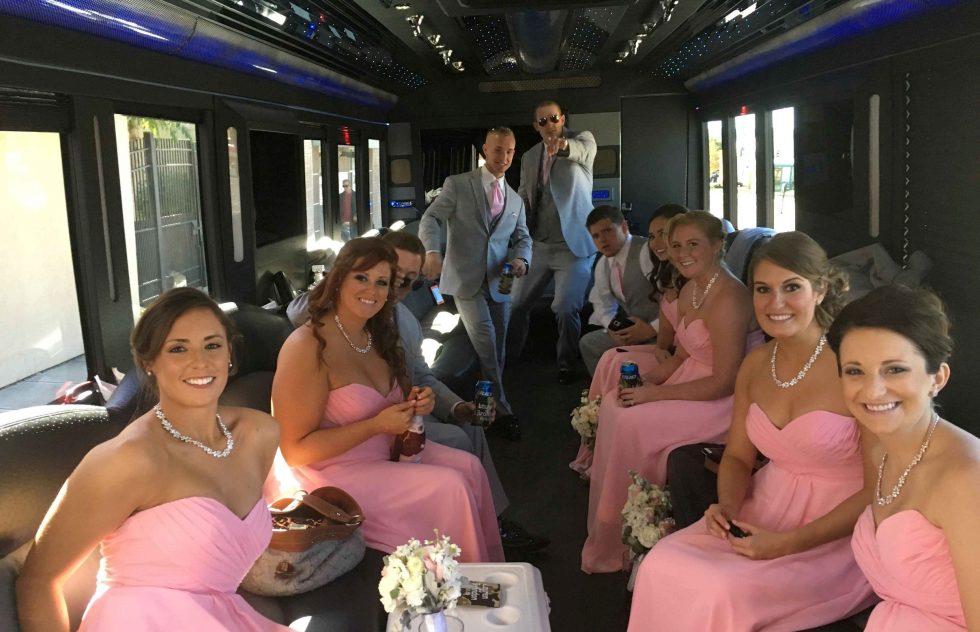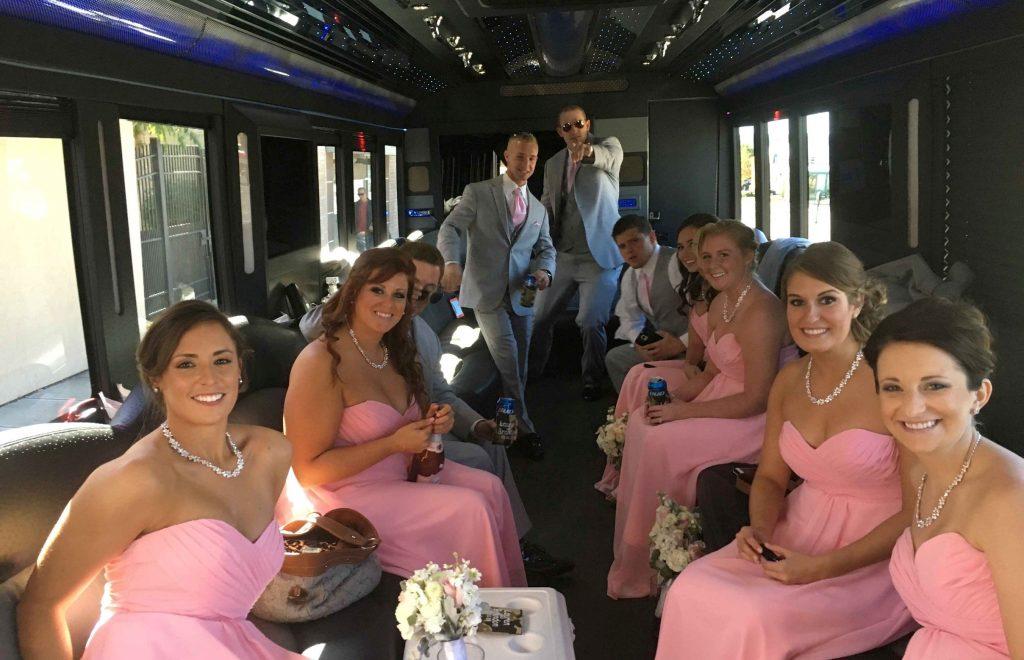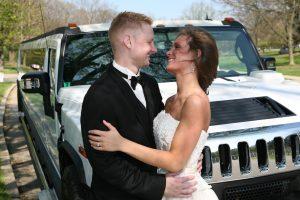 One of the best Limo companies I have dealt with!
Amazing, clean, up to date fleet. They were amazing 🙂 Thanks for a great experience Motortoys.
I would definitely use Motortoys again.  The chauffeur Jeff was so friendly and accomodating.  We had a great experience!
A Limousine Service You Can Trust
Since 2005, we've been a memorable part of hundreds of thousands
of your friends and neighbors lives.
12 hour or longer rentals are bargains
The cost per hour goes way down if you rent for 12 hours or more. 
You might be suprised to find that you can have transportation for the entire day!
All our buses have bathrooms
That's a big deal.
Do you want to pull over every 10 minutes, or keep having fun?
Most other limo companies do not offer bathrooms.
We've done thousands of Wedding
Reliable. Dependable. 
You're Making a  Great Choice!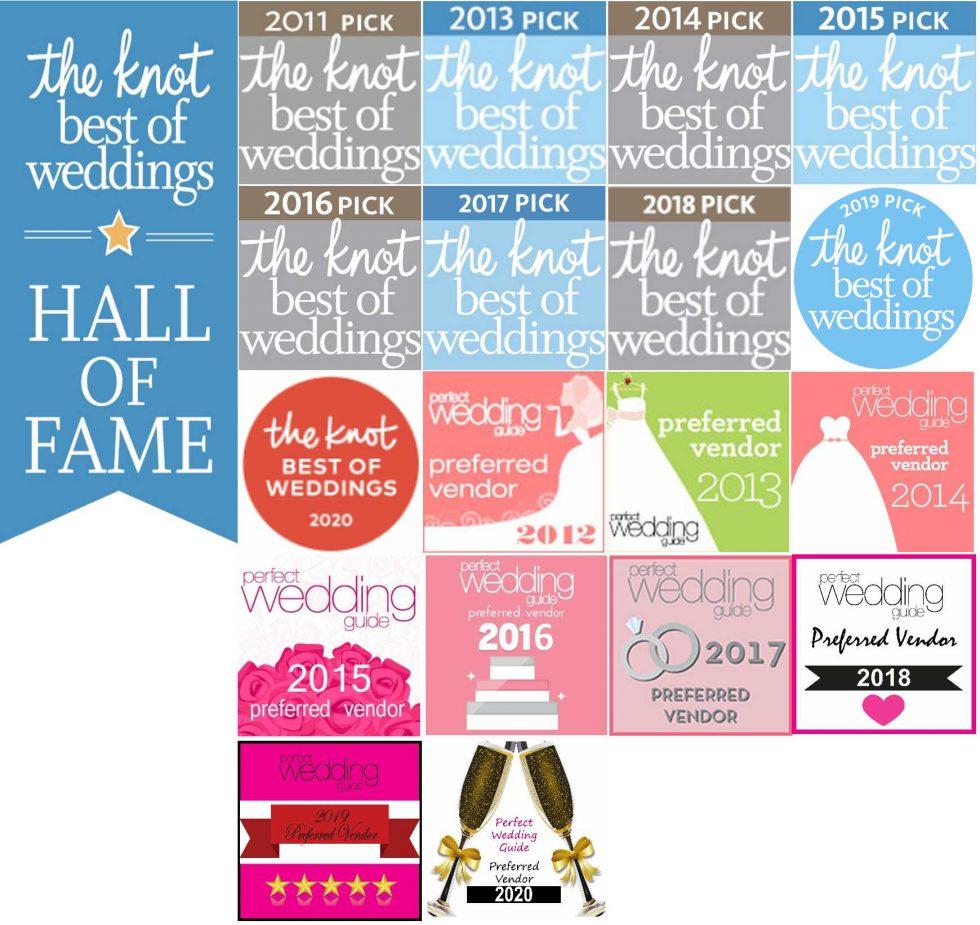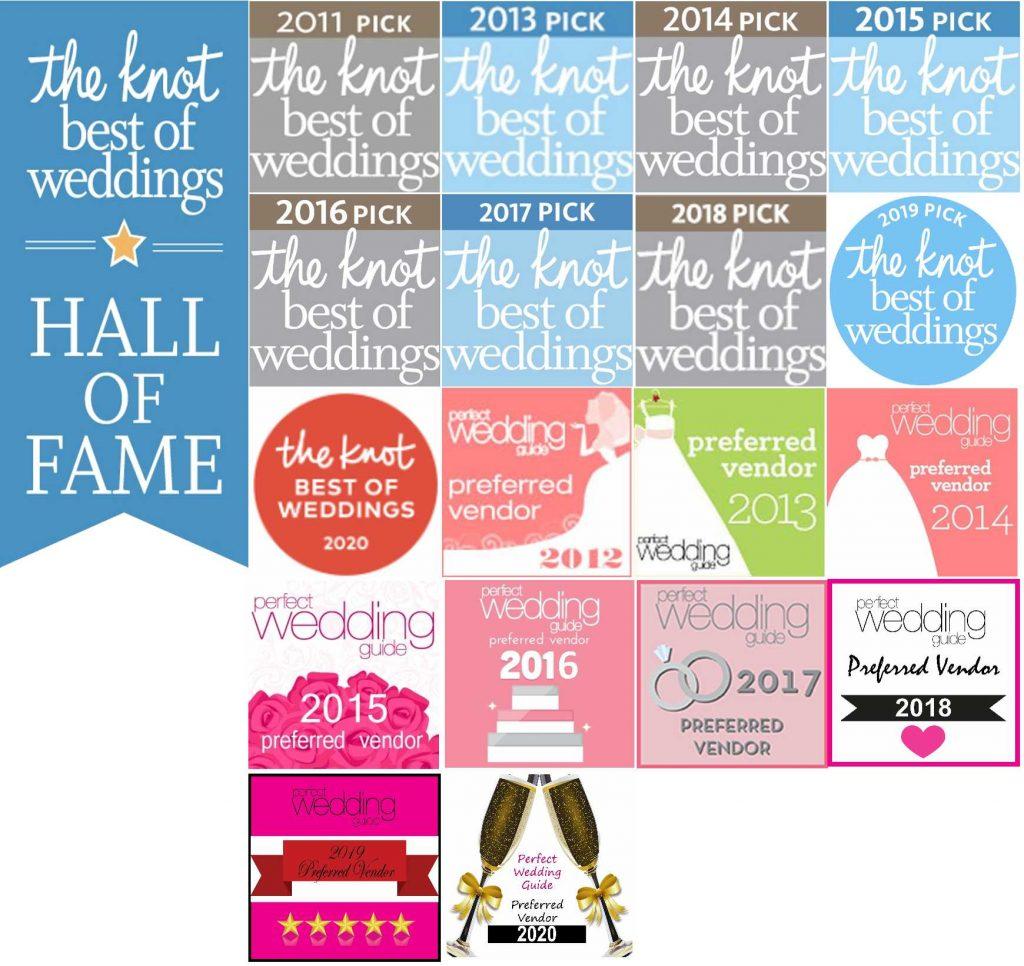 End Your Search
Rent a Limousine or Party Bus today, before they're all gone.